| | |
| --- | --- |
| Posted on 10 December, 2011 at 22:15 | |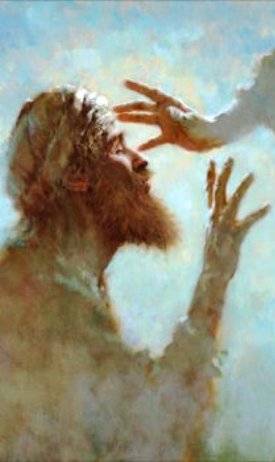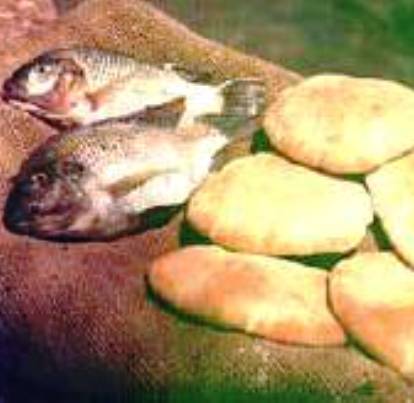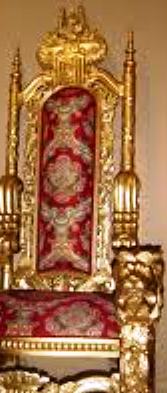 Three reasons (from John Six) they followed Jesus, back then. And, three better reasons to follow Him, today.
Miracles…
"And a great multitude followed him, because they saw his miracles which he did on them that were diseased." John 6:2
Everyone wants to feel good. Who wouldn't follow a healer? Let's face it, Jesus' fame as a healer spread far and wide.
"And Jesus went about all Galilee, teaching in their synagogues, and preaching the gospel of the kingdom, and healing all manner of sickness and all manner of disease among the people. And his fame went throughout all Syria: and they brought unto him all sick people that were taken with divers diseases and torments, and those which were possessed with devils, and those which were lunatick, and those that had the palsy; and he healed them. And there followed him great multitudes of people from Galilee, and from Decapolis, and from Jerusalem, and from Judaea, and from beyond Jordan."  (Matthew 4:23-25)
Now, read Mark 1:25-42
Notice verse 28…
"And immediately his fame spread abroad throughout all the region round about Galilee." Why? Somebody wanted to be healed! Everyone has needs. One need, since the fall of man—which brought in sickness and degenerative diseases, has always been wellness, healing, and physical health. Somebody followed Jesus for their health, their physical health. They wanted to be whole.  And, Jesus was only too glad to oblige. He was getting ready to set up His Earthly kingdom—the Kingdom of Heaven. What would sick and dying people need with a perfect kingdom? Nothing! Jesus had a purpose for healing all these people.  He wanted them to go into His perfect kingdom.  What good was a perfect kingdom with sick people in it?  That's why He "…healed them all." (Matthew 12:15; Luke 6:19)
Friend, let me say, if all you are doing, by following Jesus, is looking to be healed, I got bad news for you. Today, we are not in the kingdom of Heaven. We are in the kingdom of God. This kingdom is a spiritual kingdom. Besides, you are too late.  That kingdom has been posponed.  Today, Jesus is not as interested in healing you as He is in saving your soul. (I Timothy 1:15)
Jesus not only healed them all, but He fed them all.
Just like good heath is hard to come by, so is sustenance. [Remember, Jesus called himself the "bread of life." (John 6:35)]
Here are some definitions for sustenance: Necessities for existence, aid, bread and butter, daily bread, nourishment, nutrition, livelihood, food, maintenance, ration, and support. Almost sounds like welfare, to me! Welfare is asking someone to take care of you, when you can't do it by yourself.
They sought Jesus, not for the miracles—the supernatural, but for the natural…
The loves and fishes…
"Jesus answered them and said , Verily, verily, I say unto you, Ye seek me, not because ye saw the miracles, but because ye did eat of the loaves, and were filled." John 6:26
Even though we ask God to provide our need according to His riches in Glory by Christ Jesus (Philippians 4:19), we don't serve a welfare Jesus. Look at what He said in the very next verse…
"Labour not for the meat which perisheth, but for that meat which endureth unto everlasting life, which the Son of man shall give unto you: for him hath God the Father sealed." (John 6:27)
Read John six with me…
28 Then said they unto him, What shall we do, that we might work the works of God? 29 Jesus answered and said unto them, This is the work of God, that ye believe on him whom he hath sent. 30 They said therefore unto him, What sign shewest thou then, that we may see, and believe thee? what dost thou work? 31 Our fathers did eat manna in the desert; as it is written, He gave them bread from heaven to eat. 32 Then Jesus said unto them, Verily, verily, I say unto you, Moses gave you not that bread from heaven; but my Father giveth you the true bread from heaven. 33 For the bread of God is he which cometh down from heaven, and giveth life unto the world. 34 Then said they unto him, Lord, evermore give us this bread. 35 And Jesus said unto them, I am the bread of life: he that cometh to me shall never hunger; and he that believeth on me shall never thirst. 36 But I said unto you, That ye also have seen me, and believe not. 37 All that the Father giveth me shall come to me; and him that cometh to me I will in no wise cast out. 38 For I came down from heaven, not to do mine own will, but the will of him that sent me. 39 And this is the Father's will which hath sent me, that of all which he hath given me I should lose nothing, but should raise it up again at the last day. 40 And this is the will of him that sent me, that every one which seeth the Son, and believeth on him, may have everlasting life: and I will raise him up at the last day.41 The Jews then murmured at him, because he said, I am the bread which came down from heaven. 42 And they said, Is not this Jesus, the son of Joseph, whose father and mother we know? how is it then that he saith, I came down from heaven? 43 Jesus therefore answered and said unto them, Murmur not among yourselves. 44 No man can come to me, except the Father which hath sent me draw him: and I will raise him up at the last day. 45 It is written in the prophets, And they shall be all taught of God. Every man therefore that hath heard, and hath learned of the Father, cometh unto me. 46 Not that any man hath seen the Father, save he which is of God, he hath seen the Father.47 Verily, verily, I say unto you, He that believeth on me hath everlasting life. 48 I am that bread of life. 49 Your fathers did eat manna in the wilderness, and are dead. 50 This is the bread which cometh down from heaven, that a man may eat thereof, and not die.
[Eating Jesus is simply to believe on him. (John 6:35-36, 47)]
Jesus wants to help your need, alright, but He said that your first need is spiritual bread—Heavenly manna.
Last, they wanted to…
Make him a king…
"When Jesus therefore perceived that they would come and take him by force, to make him a king, he departed again into a mountain himself alone." John 6:15
There is definitely security in a kingdom—with a king that heals you and then feeds you, so who would've objected to making Jesus king?  Here was the problem: "He came unto his own, and his own received him not." (John 1:11) Jesus was rejected as Israel's king.
Remember all this was prophesied five hundred years before He ever stepped on the scene…
"He is despised and rejected of men; a man of sorrows, and acquainted with grief: and we hid as it were our faces from him; he was despised, and we esteemed him not." Isaiah 53:3
Again, since the kingdom of Heaven was rejected and God's realm, today, is a spiritual kingdom, then we can only serve Jesus spiritually.
"To whom coming, as unto a living stone, disallowed indeed of men, but chosen of God, and precious, Ye also, as lively stones, are built up a spiritual house, an holy priesthood, to offer up spiritual sacrifices, acceptable to God by Jesus Christ." I Peter 2:4-5
The way we serve Jesus, today, is NOT by trying to make Him an earthly king or by bring in an earthly kingdom. The way we serve Him is by "offering up spiritual sacrifices" that are acceptable to God.
Live for your King.
Tell others about your King. (Give out the Gospel.)
Offer up praise to your King. "By him therefore let us offer the sacrifice of praise to God continually, that is, the fruit of our lips giving thanks to his name." (Hebrews 13:15)
Pastor Bob
Categories: None
/