| | |
| --- | --- |
| Posted on 13 January, 2012 at 15:05 | |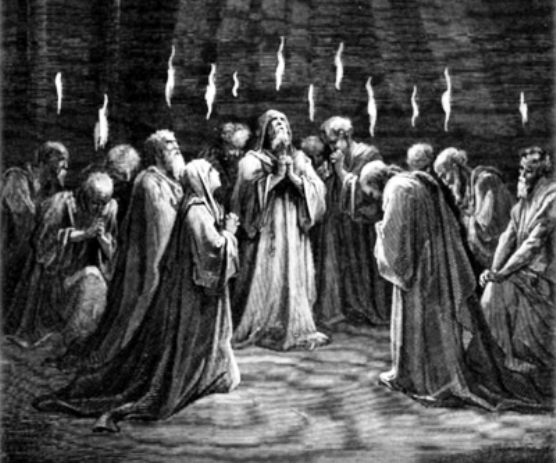 The moment someone trusts Christ as their personal Lord and Saviour, they are placed by the Holy Spirit into the Body of Christ (I Corinthians 12:13), and sealed with the Holy Spirit. (Ephesians 1:13) We also received the earnest of the Spirit (II Corinthians 1:22), which is a down payment, that states the possession that was purchased will be fully paid by the owner that bought it. In this case it's our body that God bought and paid for with His own blood (I Corinthians 6:20, Acts 20:28).
No where in Scripture does it say that God ever gave a born again believer the Holy Spirit by measure or that he/she needs the baptism of the Holy Spirit. If you don't have the Holy Spirit, the instant you believe on the Lord Jesus Christ, you are not saved. (Romans 8:9).
Are we supposed to speak in tongues, then? No, there is not one verse of scripture that says a Christian has to speak in tongues in order to show that he/she is filled with the Holy Spirit or has been baptized by the Holy Spirit. In the New Testament, tongues are for a sign, not to them that believe, but to them that believe not (I Corinthians 14:22). The audience aimed at, are Jews. Scripture says that the Jews require a sign. (I Corinthians 1:22). All three times tongues are spoken in the book of Acts, the audience is always Jews. (Acts 2, 10 and 19)
Since, in I Corinthians 14:16 and 23, a visitor to the service can be referred to as "unlearned," tongues are languages that can be learned.
The "unknown tongue" of I Corinthians 14:2 is not a mysterious prayer language of the Holy Spirit; it is a language that no one else in the audience can understand. It is unknown to them. That's why an interpreter must be there (I Corinthians 14:28). With no interpreter, the person speaking the foreign language "speaketh not unto men, but unto God." When the Spirit intercedes for us, He does so with "groanings" which "cannot be uttered," (Romans 8:26). So, when someone points out that a man, in the spirit, is speaking mysteries (I Corinthians 14:2), he must acknowledge that the verse is dealing with the human spirit and not the Holy Spirit. Notice the lowercase "s" in the word "spirit." Therefore, this is not a special prayer of the Holy Spirit, or else it would not be uttered.
Finally, there are five laws for speaking in tongues that the Holy Spirit lays down, in I Corinthians 14:27-34. These laws are violated in every congregation that profess that speaking in tongues are for Christians today. Keep in mind, the Holy Spirit is not going to violate the Scriptures.
The laws are:
Men only – vs. 27 and 34
No more than three at a service – vs. 27
One at a time – vs. 27
One interpreter – vs. 27
If no interpreter, then keep quiet – vs. 28
—Copied and reworded by…
Pastor Bob
Categories: None
/