| | |
| --- | --- |
| Posted on 18 January, 2012 at 19:15 | |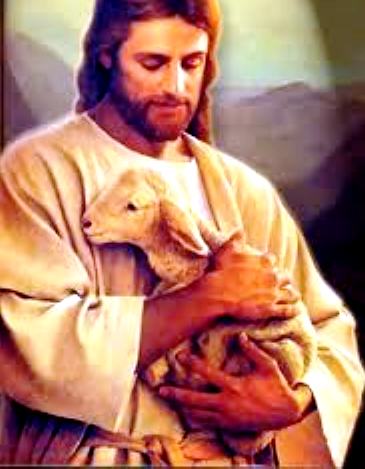 Before the Lord Jesus came to pay for men's sins there was an element of works that a Jew, under the law, had to accomplish, in order to be considered righteous. (Genesis 7:1; 15:6; Hebrews 11:4; II Peter 2:7, 8; Ezekiel 3:20; 14:20; Luke1:6) Obviously, committing a sin wiped out his right standing or righteousness with God. To restore that righteouness, a sacrifice needed to be offered. This sacrifice could only cover sin, temporarily, but not take it away.
"But when the righteous turneth away from his righteousness, and committeth iniquity, and doeth according to all the abominations that the wicked man doeth, shall he live? All his righteousness that he hath done shall not be mentioned: in his trespass that he hath trespassed, and in his sin that he hath sinned, in them shall he die." (Ezekiel 18:24; See Ezekiel 3:20)
A problem with animal sacrifices…
"For the law having a shadow of good things to come, and not the very image of the things, can never with those sacrifices which they offered year by year continually make the comers thereunto perfect. For then would they not have ceased to be offered? because that the worshippers once purged should have had no more conscience of sins. But in those sacrifices there is a remembrance again made of sins every year." (Hebrews 10:1-3; Exodus 34:7)
Christians are so used to God forgetting their sins that it's hard to imagine Him remembering them, again. But, in the Old Testament they were! Since those animal sacrifices could not take away sins, they were remembered again, at the end of the year. (Read Leviticus 16:1-34, here, to understand the Day of Atonement.)
Since it was "…not possible that the blood of bulls and of goats should take away sins…" (Hebrews 10:4), Christ came into the world in order to receive a flesh and blood body. "Wherefore when he cometh into the world, he saith, Sacrifice and offering thou wouldest not, but a body hast thou prepared me…." (Hebrews 10:5; Psalm 40:6)
Those who died under the Old Testament covenant went to Abraham's Bosom (which was directly across the great gulf mentioned in Luke 16:26). Final payment for men's sins had not yet been met, explaining the reason that God had "…no pleasure…" (Hebrews 10:6) in burnt-offerings and animal sacrifices. Those sins could not be permanently taken away, only covered.
Prophecy was fulfilled (Psalms 40:6-10; Hebrews 10:7-9), the day Jesus carried out God's plan of salvation.  He, as God's sinless sacrifice, He came to take away the sin of the world. (John 1:29)
What might confuse some, is, when Jesus was on earth, since He was a Jew under the Old Testament Law, He gave a different prescription for obtaining Eternal Life than the Apostles did after His death, burial and resurrection.
For instance…
"And, behold, one came and said unto him, Good Master, what good thing shall I do, that I may have eternal life? And he said unto him, Why callest thou me good? there is none good but one, that is, God: but if thou wilt enter into life, keep the commandments. He saith unto him, Which? Jesus said, Thou shalt do no murder, Thou shalt not commit adultery, Thou shalt not steal, Thou shalt not bear false witness, Honour thy father and thy mother: and, Thou shalt love thy neighbour as thyself. The young man saith unto him, All these things have I kept from my youth up: what lack I yet? Jesus said unto him, If thou wilt be perfect, go and sell that thou hast, and give to the poor, and thou shalt have treasure in heaven: and come and follow me." (Matthew 19:16-21; Mark 10:17-31; Luke 18:18-30)
Those who died and went to Abraham's Bosom were now able to enter Heaven "…by a new and a living way…." (Hebrews 10:20) Payment in full, through the blood of Christ, was made after the "Testator" (Hebrews 9:16) died for the "…remission of sins that were past…." (Romans 3:25)
"By the which will we are sanctified through the offering of the body of Jesus Christ once for all. And every priest standeth daily ministering and offering oftentimes the same sacrifices, which can never take away sins: But this man, after he had offered one sacrifice for sins for ever, sat down on the right hand of God; From henceforth expecting till his enemies be made his footstool. For by one offering he hath perfected for ever them that are sanctified." (Hebrews 10:10-14)
Pastor Bob
Some differences in Old Testament and New Testament Salvation…
No one in the Old Testament was born-again, spiritually circumcised, adopted or possessed assurance of their salvation.
Abraham was called a "friend" of God (James 2:23), not a "son" of God (John 1:12).
Anyone in the Old Testament that was considered righteous, had their sins remitted (covered), but not redeemed (paid for, in full).
** Special Thanks to Brother Nico Tago for a number of added references. 
Categories: None
/