| | |
| --- | --- |
| Posted on 2 February, 2012 at 13:45 | |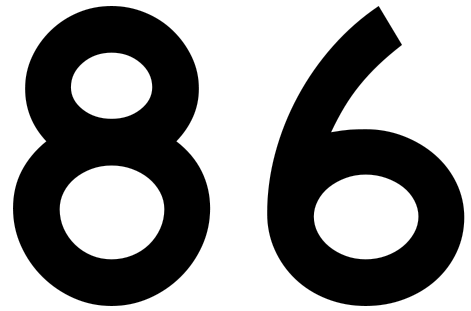 I have some fond memories, as a young man, working for a handful of different Kosher Delis in Queens and New York City. One thing I was taught early on, and later ingrained in me, was, that if we ran out of something or something was spoiled or no good, I was supposed to call out "eighty-six." But, I never knew why. No one ever said why that number was so bad. Why not use thirteen? We all knew it had a negative connotation to it, but no one seemed to know why—why, that is, until I was reading my Bible, one day. Then I understood why that number was so terrible, especially for the Jews.
I often wondered if any of my Jewish co-workers knew where that expression came from.  I believe, just like me, someone along the way was reading the Bible and saw what I saw...
"And Hagar bare Abram a son: and Abram called his son's name, which Hagar bare, Ishmael. And Abram was fourscore and six years old, when Hagar bare Ishmael to Abram." (Genesis 16:15-16)
There it is, in black and white, the only time that that number is used in the entire Bible, Old or New Testament. And, yes, it has a negative connotation to it!
Not only at that age did Abram (Abraham) and Sari (Sarah) try to help God out, by giving Hagar to Abram, to pass on the promised seed [which it did not—Genesis 21:12; Romans 9:7 and Hebrews 11:18], but "wild man" Ishmael, who has always lived in the presence of his brethren, has always been one of Israel's main enemies. (Genesis 16:12)
No wonder someone calls out "eighty-six," when things are no good. "And Abram was fourscore and six years old, when Hagar bare Ishmael to Abram." (Genesis 16:16)
Pastor Bob
Categories: None
/