| | |
| --- | --- |
| Posted on 9 March, 2012 at 13:05 | |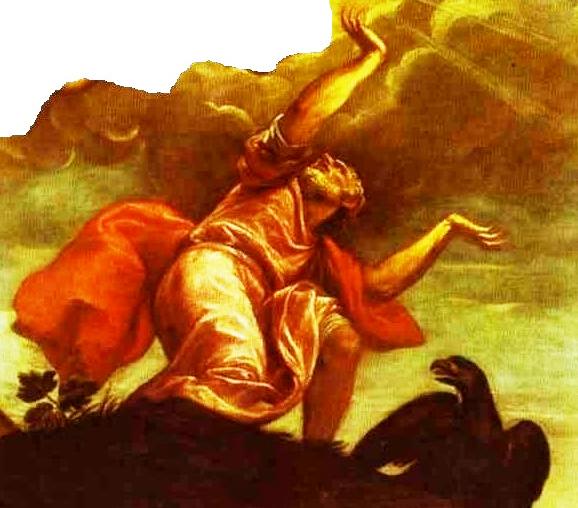 The book of Revelation is divided up by two future events. A door is open in Heaven, and someone goes up.
"After this I looked, and, behold, a door was opened in heaven: and the first voice which I heard was as it were of a trumpet talking with me; which said, Come up hither, and I will shew thee things which must be hereafter." Revelation 4:1
This is the Rapture of the church.
Next, we see, at the end of the book, Heaven is open, again, and someone comes down.
"And I saw heaven opened, and behold a white horse; and he that sat upon him was called Faithful and True, and in righteousness he doth judge and make war. His eyes were as a flame of fire, and on his head were many crowns; and he had a name written, that no man knew, but he himself. And he was clothed with a vesture dipped in blood: and his name is called The Word of God. And the armies which were in heaven followed him upon white horses, clothed in fine linen, white and clean. And out of his mouth goeth a sharp sword, that with it he should smite the nations: and he shall rule them with a rod of iron: and he treadeth the winepress of the fierceness and wrath of Almighty God. And he hath on his vesture and on his thigh a name written, KING OF KINGS, AND LORD OF LORDS. (Revelation 19:11-16)
This is the Second Coming.
John, "in the Spirit," is caught up to Heaven "in tribulation." (Revelation 1:9-10) He looks down from that vantage point and sees all these events. While he is viewing them, Jesus tells him to…
"Write the things which thou hast seen, and the things which are, and the things which shall be hereafter…." (Revelation 1:19)
John sees…
The church age: "...the things thou hast seen..." (Revelation 1-3)
The Rapture: Revelation 4:1 (division)
The Tribulation: Revelation 4 to 19 "...the things which are..." 
The Second Coming: Revelation 19:11-16 (division)
The Millennium and Eternity: "...the things which shall be hereafter...."
Just like there are four accounts to the FIRST Coming of Christ, there are four accounts to His SECOND.  They all culminate with that Coming…
Seals: Revelation 5-6; Revelation 6:16-17
Trumpets: Revelation 8-11; Revelation 11:15
Antichrist: Revelation 11-14; Revelation 14:14
Vials and Babylon: Revelation 15-19; Revelation 19:11-16

Pastor Bob
Categories: None
/