| | |
| --- | --- |
| Posted on 5 April, 2012 at 17:25 | |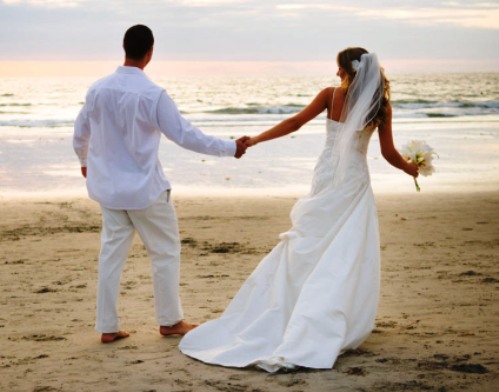 Don't you get it? Haven't you learned this, yet? Here it is, again…
"Wives, submit yourselves unto your own husbands, as unto the Lord.  For the husband is the head of the wife, even as Christ is the head of the church: and he is the saviour of the body.  Therefore as the church is subject unto Christ, so let the wives be to their own husbands in every thing. Husbands, love your wives, even as Christ also loved the church, and gave himself for it;  That he might sanctify and cleanse it with the washing of water by the word,  That he might present it to himself a glorious church, not having spot, or wrinkle, or any such thing; but that it should be holy and without blemish.  So ought men to love their wives as their own bodies. He that loveth his wife loveth himself. For no man ever yet hated his own flesh; but nourisheth and cherisheth it, even as the Lord the church:  For we are members of his body, of his flesh, and of his bones.  For this cause shall a man leave his father and mother, and shall be joined unto his wife, and they two shall be one flesh. This is a great mystery: but I speak concerning Christ and the church.  Nevertheless let every one of you in particular so love his wife even as himself; and the wife see that she reverence her husband."  (Ephesians 5:22-33)
Does every Christian do what Christ tells them to do? Of course not! His body—His espoused bride is made up of those who obey and those who don't. Some beloved brothers and sisters wouldn't do what Jesus asked them to do, if they were paid! These, who are bone of his bones and flesh of his flesh (Ephesians 5:30), just plain oppose Him every step of the way. They oppose Him so hard that they have kept Him on the outside of the very organization He started. (Revelation 3:20) Jesus, today, is knocking for entrance into the very church He died for—into the very church He built. (Matthew 16:18) Who is keeping Him out? Collectively, His own wife.
You talk about inflexibility. Christians, in these last days, want their own way. They want what they want, when they want it. They refuse to listen to anyone. You talk about a "stiffnecked" (Exodus 33:3) people! They just won't yield.
This article has nothing to do with Christ and His church. It does, however, have everything to do with a believing husband and his (believing) wife.
Nope. You got it wrong, again, mister! This is not about correcting your wife. It's about correcting you!
Don't you get it, yet? You are, with your wife, in the very same position that Jesus Christ is with the church. Like you, He is the Head of the body. (I Corinthians 11:3) He is our head, just like you are the head of your wife.
Is your wife stubborn? So is His. Is she unyielding? You are in good company. Has she thrown you out of your house? She has done the same to Him.
You say, "It's her fault." That may be so. But, could it also be yours? There's no contest, Christ is a perfect husband. Let's face it, He is sinless because He is God. But, He is not the one I'm addressing in this article, you are.
Is there a problem at home? Is your wife fighting you all the way, with almost every issue that comes up? Does she seem stubborn and unyielding to your wishes? If she is, the problem, my brother, might not be with her, it might just be with you.
Here are some questions to ask yourself…
Even though (we understand that) no man is perfect, how Christ-like are you? ...How much are you like Jesus Christ?
Secondly, do you try to do what your wife asks you to do? No, I'm not talking about fixing that leaky faucet she has months ago asked you to fix. Since she lives with you and interacts with you every day, she probably knows you more than anyone else does, on the planet. She has first hand experience on how you treat her and your children. I realize that people get things wrong, but is it possible that she might have some insights to you that even you don't see or detect. Don't you think that someone that close to you, someone who loves you as much as she does, is looking to make things better for your relationship and family? If she wants you to change a few things, do you love her enough to try? (Remember, you are heirs TOGETHER of the grace of life.)
If you are going to be like Christ is to His church, you must first ask yourself "How much do I Iove her?" If you say, "I'm willing to die for her," (if that's the case) are you, also, willing to live for her? Do you love her enough to change? You say, "I'm like Christ, I don't have to change." No, you are not like Christ. We already established that, when I said (above) that Jesus is perfect because He is God. You, my brother, might be in the same or similar position as Christ, as far as marriage goes, but you are not Christ. You are NOT perfect.
You say, "Well, my wife can't tell me what to do, she's a woman and besides she is stubborn, like the Laodicean church is, today." That might be true, but you won't know how stubborn she is until you first become like Jesus. That's what this article is about. Not her; YOU!!! How much are you trying to be like Jesus? How much are you trying to change, not because she says to, but God wants you to in order to be a better husband to her—a husband like Jesus Christ is to His bride? If you become a husband like Him, there will be no doubt in your marriage who the stubborn unyielding partner is.
Pastor Bob
Categories: None
/