| | |
| --- | --- |
| Posted on 26 May, 2012 at 20:20 | |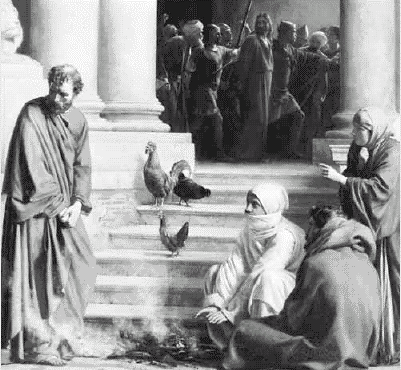 Are you stuck somewhere and can't get out? …Maybe, you feel like you can't do anything for God. I got good news for you. You can minister right where you are. In fact we are all commanded to minister like this. Now, if you are able go out, please, go and witness as much as you are able. Give the Gospel to everyone you meet. Make as many friends as you can with other believers, and, as you are able, minister to them in person. But, there is another obligatory facet to being a Christian that you might have forgotten. It's called intercessory prayer. God wants you to pray, pray for someone else. Pray for others.
Even Christ practiced what I'm about to show you.
Do you remember, when Peter was about to square off with Satan the time Jesus was about to go to the cross? Do you remember what He (Jesus) said? (Luke 22: 31) "…Simon, Simon, behold, Satan hath desired to have you, that he may sift you as wheat…" Do you know what Jesus said next? Here it is...  "But I have prayed for thee, that thy faith fail not: and when thou art converted, strengthen thy brethren." (Luke 22:31) In the most trying time of Peter's life, Jesus prayed for him. He asked God to help him. Jesus knew Peter would fail and become a turncoat (Luke 22:34). But, once he did, He prayed that he would return to his discipleship (Mark 16:7) and even, at that point, strengthen the other Disciples.
Back to our title… "Are You Stuck?"  If you are, be like Epaphras. Who's Epaphras? He was minister (Colossians 1:7), like Paul. In fact, he was a "fellowprisoner" (Philemon 23) of Paul. He was stuck with Paul in jail.
What was so great about Epaphras? Not much. He is only mentioned a few times or so in Scripture.
I mention him, here, because even though he couldn't go out and help confirm the churches in Christ as a traveling elder because he was stuck in jail, he did something that was just as important, he prayed for them.
"Epaphras, who is one of you, a servant of Christ, saluteth you, always labouring fervently for you in prayers, that ye may stand perfect and complete in all the will of God." (Colossians 4:12)
Shut up in prison, no longer able to preach, Epaphras took on the ministry of prayer—intercessory prayer.
As believer-priests (I Peter 2:9) we, with Christ our High priest (Hebrews 10:19-21), are called to the ministry of intercessory prayer.
"I exhort therefore, that, first of all, supplications, prayers, intercessions, and giving of thanks, be made for all men; For kings, and for all that are in authority; that we may lead a quiet and peaceable life in all godliness and honesty. For this is good and acceptable in the sight of God our Saviour; Who will have all men to be saved, and to come unto the knowledge of the truth." (I Timothy 2:1-4)
Are you stuck somewhere in your life—somewhere you might not want to be? Are you in a sick body, in a lonely place, (maybe) even, like Paul and Epaphras, in jail? Could it be, God has put you there to remind you that He wants you to do something that only you can do in that situation? Maybe, in His wisdom, He has put you in that position because that's His will for your life. Maybe that's your calling? You are familiar with those verses aren't you?
"For unto you it is given in the behalf of Christ, not only to believe on him, but also to suffer for his sake…" (Philippians 1:29)
"Wherefore let them that suffer according to the will of God commit the keeping of their souls to him in well doing, as unto a faithful Creator." (I Peter 4:19)
You trust God, don't you? Do you think He is keeping you in a situation He doesn't want you to be in? Isn't He a "faithful" Creator?
No one likes NOT to be the center of attention. No one likes to be sick. No one likes being alone. But, let me ask you, what has God called you to do? Have you ever wondered why He put you in that position?
Let me give you my last verse on this subject…
Do you remember what Paul said in Colossians four? Let me read it again to you…
"Epaphras, who is one of you, a servant of Christ, saluteth you, always labouring fervently for you in prayers, that ye may stand perfect and complete in all the will of God."
Do you know how Paul concluded this? He said…
"For I bear him record, that he (Epaphras) hath a great zeal for you, and them that are in Laodicea, and them in Hierapolis."
Jesus prayed that Peter's faith fail not (and, I'm not minimizing that prayer), but this brother prayed for at least two whole churches worth full of people to "stand perfect and complete in all the will of God."
Know this Brother, Sister; you have an important place in the will of God. Will you recognize it? Will you do it? Will you surrender to the Lord, and let Him place you where He desires?
Pastor Bob
Categories: None
/