| | |
| --- | --- |
| Posted on 9 June, 2012 at 11:40 | |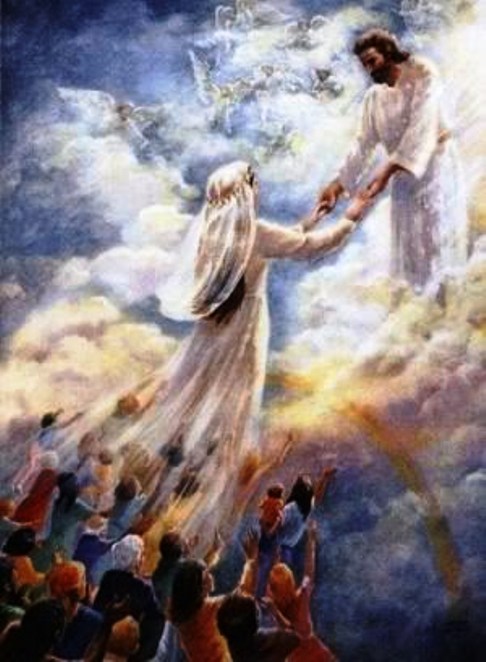 We all know that "the day of the Lord is great and very terrible; and who can abide it?" (Joel 2:11) It will be "…a day of vengeance, that he may avenge him of his adversaries: and the sword shall devour, and it shall be satiate and made drunk with their blood…" (Jeremiah 46:10), a day of "…darkness, and not light…." (Amos 5:18 and 20)
Do you remember, doing something bad as a child and your mom says, "Wait till your dad comes home, boy are you gonna get it." You knew back then that you would get a licking for your bad deed (in type, the Judgment Seat of Christ), but in reality you will still be glad to see your dad (in this case, Jesus).
The unsaved will suffer God's vengeance at the Second Coming, but not you and me. The Rapture (a good event to us) will culminate into Christ's vengeance (a bad thing to those who will suffer "the fierceness and wrath of Almighty God...." —Revelation 19:15)  Those things won't affect us, because we are "sons of God."  The truth is we finally get to see Him that loved us so.
Even though we haven't done everything He asked us to do, we aren't looking for vengeance from of our God.  We are, though, anticipating the day we see our lovely Saviour on His day—"The day of Jesus Christ."
Pastor Bob
"Who shall also confirm you unto the end, that ye may be blameless in the day of our Lord Jesus Christ." (1 Corinthians 1:8)
"Being confident of this very thing, that he which hath begun a good work in you will perform it until the day of Jesus Christ…." (Philippians 1:6)
"That ye may approve things that are excellent; that ye may be sincere and without offence till the day of Christ…." (Philippians 1:10)
"Holding forth the word of life; that I may rejoice in the day of Christ, that I have not run in vain, neither laboured in vain." (Philippians 2:16)
"That ye be not soon shaken in mind, or be troubled, neither by spirit, nor by word, nor by letter as from us, as that the day of Christ is at hand…." (2 Thessalonians 2:2)
Categories: None
/