| | |
| --- | --- |
| Posted on 24 July, 2012 at 17:10 | |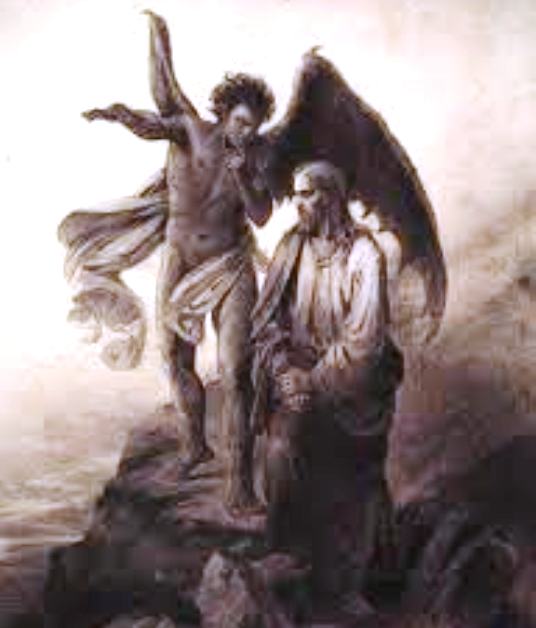 "For what the law could not do, in that it was weak through the flesh, God sending his own Son in the likeness of sinful flesh, and for sin, condemned sin in the flesh...." (Romans 8:3)

The question that comes in is where did Jesus get His flesh?  It wasn't from God per se.  It was from Mary.

"And the angel answered and said unto her, The Holy Ghost shall come upon thee, and the power of the Highest shall overshadow thee: therefore also that holy thing which shall be born of thee shall be called the Son of God."  (Luke 1:35)

The next question that comes in is where did Mary get her flesh?  Here is the answer…

"Concerning his Son Jesus Christ our Lord, which was made of the seed of David according to the flesh"  (Romans 1:3) and "And Jesus himself began to be about thirty years of age, being (as was supposed) the son of Joseph, which was the son of Heli…." (Luke 3:23) 

Since Joseph's father's name was Jacob (Matthew 1:16), "the flesh" that Paul was referring to here must have been from Mary's genealogy.  In other words, Jesus got his flesh from Mary.

It is true to say that Jesus had the "likeness" of sinful flesh but don't forget that His blood came from His Father.  (Acts 20:20)  He was similar to Adam (who was created in the very image of God, without a sin nature), but different somehow.  This was the God-man who as God came to Earth to get a body (Hebrews 10:4-12) that, like the Old Testament offerings, needed to be spotless and unmarred in the flesh.  (Numbers 28:3, 9; 29:11, 17, 26)  They were all a type or picture of Jesus who was made in the LIKENESS of sinful flesh. (Hebrews 9:14, I Peter 1:19)

Could Jesus have sinned?*


When the first Adam came (who was a direct creation of God—in God's image) and was tempted (through his wife.  Adam could have chosen to abandon her, but died for her instead), he none-the-less chose to sin, succumbing to it rather than obeying the commandment of God.  He sinned, plunging the whole world into darkness.

When the last Adam came (I Corinthians 15:54), He received a similar nature (close to the original), but not quite the same.  When it came time for this Adam to be tempted, He won the test. He couldn't have won that test, though, if he didn't have flesh that could be tempted like the first man possessed.  (Matthew 4:1)

"For we have not an high priest which cannot be touched with the feeling of our infirmities; but was in all points tempted like as we are, yet without sin."  (Hebrews 4:15)

Tempted in all points like we are, Jesus, who never sinned, won the victory for us all.


Pastor Bob

* The Devil certainly thought Jesus could sin or he would not have tempted him.
Categories: None
/