| | |
| --- | --- |
| Posted on 28 July, 2012 at 15:05 | |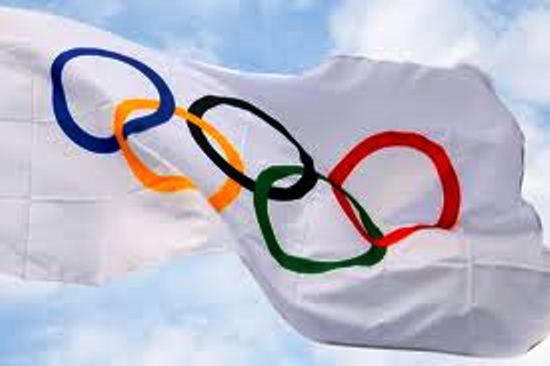 Is that the best the Brit's have for their climax performance at the London Olympics Opening Ceremony, "Sir" Paul McCartney?  Listen, I grew up with "Hey Jude," too.  I was fourteen, when this song came out.  My flesh likes it, just as much as yours.  And, I won't mention all the swaying and free (human) spirit acted out by (almost) every nation at this performance.  If you re-read my title, above, it was shameful.  This fete spectacle would have even given Elvis agita. 
As I peered at this ceremony with askance, I remember that it's just another ecumenical attempt for man to prove his skills—his God given skills.  Yes, God made the body, and it must be remembered that He also populated it with a soul and a spirit.  (Genesis 2:7)  Might the feats achieved at these games be better served if they were used for Him?  No, no, I'm not saying doing Olympic feats for God.  I'm saying the use of time.  Wouldn't someone with great talent use it for the glory of God who imparted it to them, in the first place?
While we are reflecting, someone should (also) remember that man is not the summit of all things, God is.  He is the be all and end all of the Universe.  Any talent or strength He has given to man was bestowed by Him because of His great goodness and grace.  (See last part of Romans 2:4)  God is gracious to believers and non-believers alike.  (Matthew 5:45)  So, it might not be a far stretch to give those things back to Him, in appreciation. 
One day, these fit and not so fit bodies will give out.  They will fail us.  The physical proofs of our earthy feats will wane as the metals have tarnished.  But, what of your soul?  Scripture tells us that God's Judgment is right around the corner.  That's why He "…now commandeth all men every where to repent…."  (Acts 17:30)
While the world's mind, today, is steeped in the physical activities of the Olympics, will someone please (!) pause, even momentarily, and think about their Creator and their eternal soul?  Jesus said, "For what shall it profit a man, if he shall gain the whole world, and lose his own soul?"  (Mark 8:36)  Are you saved?  Are you Heaven-bound, dear friend?  If not, please, spend a few moments of the precious commodity we call "time," and think about where you will spend eternity…  http://www.boazbaptist.com/invitation.htm
Christian, are your only accomplishments in this life tied up in physical achievements with none given back to the One who gave you eternal life? How much better to heed the words of the Apostle Paul…
"Know ye not that they which run in a race run all, but one receiveth the prize?  So run, that ye may obtain.  And every man that striveth for the mastery is temperate in all things. Now they do it to obtain a corruptible crown; but we an incorruptible.  I therefore so run, not as uncertainly; so fight I, not as one that beateth the air:  But I keep under my body, and bring it into subjection: lest that by any means, when I have preached to others, I myself should be a castaway."  (I Corinthians 9:24-27)

Pastor Bob  
Categories: None
/