| | |
| --- | --- |
| Posted on 21 September, 2012 at 15:10 | |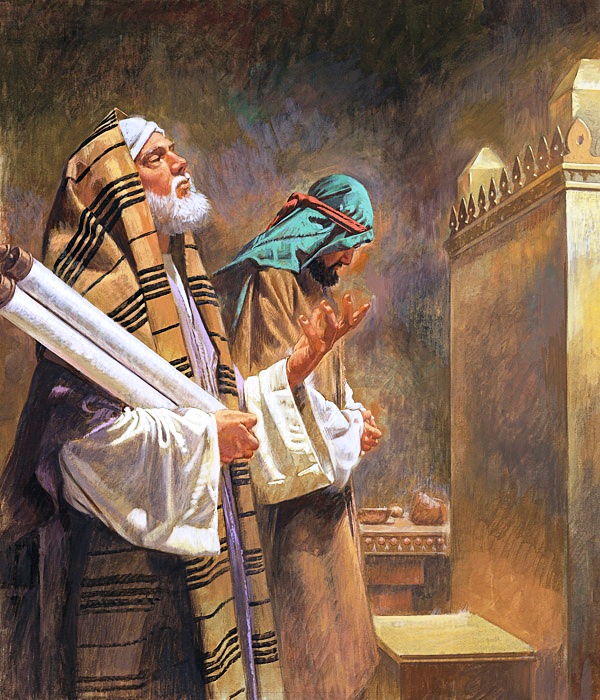 "Calling," "accepting"(receiving) and "praying" are NOT (as some have said) a "work" in order to get saved, because they don't fall under Ephesians 2:9 or Titus 3:5.  These actions are a means of communication.
"Whosoever shall 'call' upon the name of the Lord shall be saved."  (Romans 10:13)  That is New Testament salvation written to the Gentiles.  [If you don't understand what I just said in my last sentence, see my article… http://www.boazbaptist.com/apps/blog/show/9486935-peter-s-joel-two-versus-paul-s-joel-two]
"But as many as 'received' him, to them gave he power to become the sons of God, even to them that believe on his name:  Which were born, not of blood, nor of the will of the flesh, nor of the will of man, but of God."  (John 1:12-13)  Notice, anyone who receives Christ is born of God.  You might say that accepting or receiving Christ is a work of the flesh, but God doesn't.  In fact, He says in the very same verse that receiving Christ is NOT "the will of the flesh."  Receiving Him (in context) is "of God," and the only thing that will make you His son.  (Read it, again.)
And, last, though we USE Luke 18:10-14 as a good (and bad) example of humility in our approach to God, even though that prayer is not really a prayer of salvation, it still brings a sinner face to face with the right (and wrong) attitude they should have when approaching their Creator, about their sin.  (This example is of course from the Old Testament.)
A sinner comes to Christ when he believes the Gospel.  (Acts 8:37)  The Gospel is found in First Corinthians Fifteen.  Once someone repents of their sin (the sin of rejecting Christ), any means to believing on Him, at that point, is acceptable; crying, kneeling, walking an isle, pleading, asking, calling, receiving or praying.  Instead of looking at the mechanics of how someone believed the Gospel, we need to leave room for the Holy Spirit to let the sinner come to Christ in their own personality.  Again, these are all a means to believing "that Jesus is the Christ, the son of God; and that believing" they "might have life through his name."  (John 20:31)
The first question is "Did someone believe?"  Then ask, "What they believed?"  (I Corinthians 15:2)  If they believed the Gospel of the grace of God, they are saved.  That's what it's there for.  Don't make it harder than it is.

Pastor Bob 
Addendum:

Here's a question… There are three babies in front of you.  The first one had a natural birth.  The second one was born with the doctor performing a C-section on its mother.  And, the third and last baby was a breached birth.  Now, to my question….   Which baby was not born?  Here's the answer….   None!  They were ALL born.  But, they all came into this world a little differently.  Jesus said, "Ye must be BORN again."   (emphasis mine) 

Remember that there is a human element involved in salvation.  Someone may call out to God (verbally), while others will weep into their pillow.  In both scenarios, though, they were saved from their sins and born into God's kingdom.

Last, are you trusting a prayer to save you or the One you are praying to?
  

******************************************************************************************************************


"A new group of heretics (in this case, Bible-believing Baptists) have come up saying that if a man prays to get saved (or more specifically prayer the sinner's prayer), then he is lost. The idea behind this is that prayer is a work, and a man isn't saved by works (Eph. 2:8-9). So all a man need do is assent to the fact that Christ died for him and thank God for having already forgiven his sins.

Of course, there are all kinds of things wrong with that erroneous teaching; not the least of which is that giving thanks to God for having already saved you is a prayer. Now, brethren, a prayer is a prayer whether you ask God to save you or you thank God for saving you. If prayer can't save you because it is a work, then for God's sake (as well as your own) don't thank God for saving you. You would be mixing works with your faith. Then you wouldn't be saved.

You can't say it is wrong to pray to get saved. The so-called sinner's prayer finds its origin in Luke 18:13 in a parable told by Jesus Christ. The publican who prayed that prayer went home justified (Luke 18:14). What made the prayer efficacious to the publican was the person whom he address the prayer (Luke 18:11 cf. Luke 18:13), the spirit in which he prayed (humble repentance), and that for which he prayed (God's mercy to a sinner). To that prayer Christians have added "and save me for Jesus' sake," fulfilling Romans 10:9-13.

If any sinner prays that prayer, or a similar one, expressing the belief he has in his heart on the Lord Jesus Christ and His death, burial, and resurrection, do you really think the Lord is going to reject an act of faith in Jesus Christ, expressed through prayer, after He said, "him that cometh to me I will in no wise cast out" (John 6:37)?

Now, if prayer is a form of calling upon the name of the Lord (and it certainly is), then if a man confesses his faith in Jesus Christ to God in prayer then he is saved. He might not have to do it just that way, but if he does he isn't working his way to heaven. After all, it isn't the prayer that saves him anyway; it is Jesus Christ that saves him. But Jesus Christ saves the sinner when he places his faith in Him, and the same Lord who told the sinner to believe also told him to confess Him with the mouth and call upon His name. You can do both in prayer (Rom. 10:13)."  --Dr. Ruckman

Categories: None
/