| | |
| --- | --- |
| Posted on 5 November, 2012 at 11:05 | |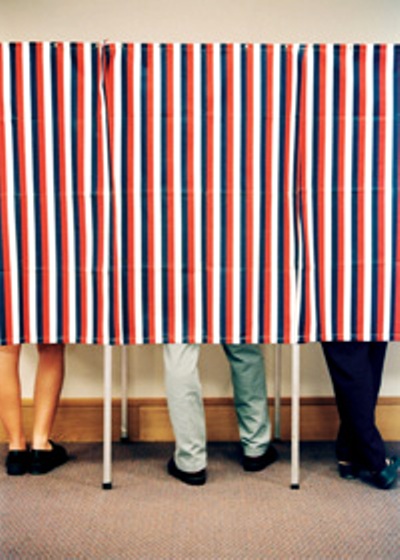 "We gotta get the right guy in," eh.  "Every vote counts," eh. 
After kicking God out of our country, making repeatedly wrong choices as a nation, and we think we can turn it around in one election.  Are we hoping that an unsaved man comes into office that will make things better for us? Have believers lost their marbles? Have ye not read where we are in prophetical history?   Aren't we at the END of the church age?  Isn't Jesus coming for us, soon?  Isn't His appearing our blessed hope?  (Titus 2:13)  Don't we have His promise, if we are called to suffer?
"Fear none of those things which thou shalt suffer: behold, the devil shall cast some of you into prison, that ye may be tried; and ye shall have tribulation ten days: be thou faithful unto death, and I will give thee a crown of life." (Revelation 2:10)
O fools, and slow of heart NOT to believe all that the prophets have spoken.  Don't you think that God knows the future?  What's more important to you, holding on to material things or looking for your Lord's return?  If I were you, I would rethink this subject before the Lord Jesus catches you unawares.  Remember, there are rewards waiting for those who are looking for His return.
"Henceforth there is laid up for me a crown of righteousness, which the Lord, the righteous judge, shall give me at that day: and not to me only, but unto all them also that love his appearing."  (II Timothy 4:8)
I wouldn't worry Christian, He'll fix it.  He'll fix it His way.

"Even so, come, Lord Jesus."  (Revelation 22:20)
Pastor Bob
Categories: None
/