| | |
| --- | --- |
| Posted on 5 April, 2013 at 19:55 | |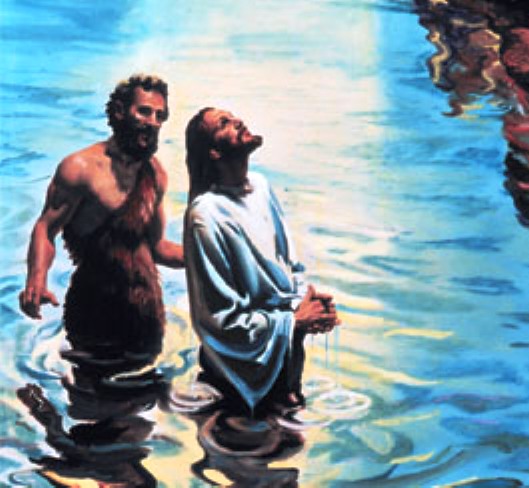 A debutante is a girl or young lady from an aristocratic or upper class family who has reached the age of maturity, and as a new adult, is introduced to society at a formal "debut" presentation, also known as a coming out party.   A Beautillion on the other hand is reserved as a rite of passage in which young men move from one stage of their lives to another. The Beautillion signals a young man's coming of age. There is a public presentation of young men to society at a formal ball.
You might have never thought about it like this before, but according to Scripture, Jesus Christ had a coming out experience, too.  His coming out experience was his presentation into society, the society in which he lived, Israel.
"And the child grew, and waxed strong in spirit, and was in the deserts till the day of his shewing unto Israel." (Luke 1:80)
Did you notice those last four words?  Here they are again… "his shewing (showing) unto Israel."  God took scores of prophets who prophesied hundreds of prophecies over a period of a few thousand years to send out notices that His son would one day be born and make a début.  That day became a reality, around two thousand years ago, when John the Baptist introduced him as "the Lamb of God."
Here's the description…
"John answered them, saying, I baptize with water: but there standeth one among you, whom ye know not;  He it is, who coming after me is preferred before me, whose shoe's latchet I am not worthy to unloose."  (John 1:26-27)
…And, here's the presentation…
"The next day John seeth Jesus coming unto him, and saith, Behold the Lamb of God, which taketh away the sin of the world.  This is he of whom I said, After me cometh a man which is preferred before me: for he was before me.  And I knew him not: but that he should be made manifest to Israel, therefore am I come baptizing with water."  (John 1:29-31)
Yes, God raised up John the Baptist for one reason and one reason only, to introduce Jesus Christ as the Lamb of God, the Messiah and the Saviour of the World.  Is he your Saviour?  If not, please, take time to view the evidence.    
http://www.immanuel4me.com/propheciesfulfilled.htm
Pastor Bob
Categories: None
/