| | |
| --- | --- |
| Posted on 16 April, 2013 at 19:45 | |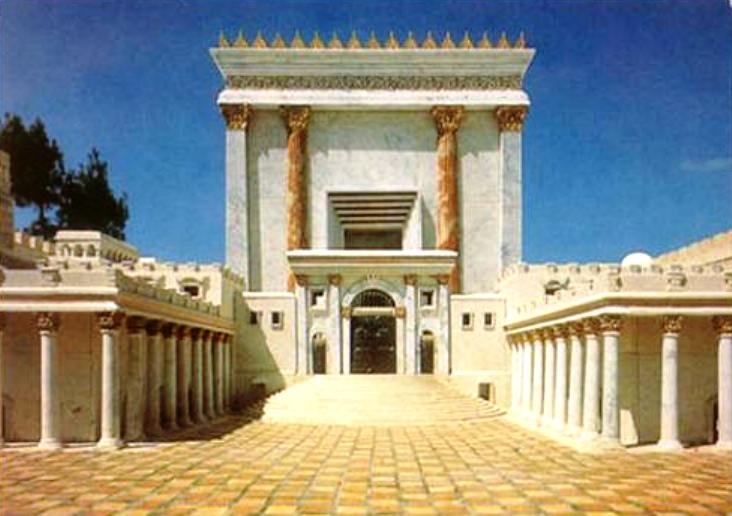 Since the Bible teaches that David will sit on a literal throne, in Ezekiel's temple [Ezekiel; chapters 40-48], during the Millennial reign of Christ, have you ever thought about why some scriptures say that it will be his "son?"
Here is a smattering of verses that describe this very issue…  
Hosea 3:4 For the children of Israel shall abide many days without a king, and without a prince, and without a sacrifice, and without an image, and without an ephod, and without teraphim: 5 Afterward shall the children of Israel return, and seek the LORD their God, and David their king; and shall fear the LORD and his goodness in the latter days.
Ezekiel 34:23 And I will set up one shepherd over them, and he shall feed them, even my servant David; he shall feed them, and he shall be their shepherd. 24 And I the LORD will be their God, and my servant David a prince among them; I the LORD have spoken it.
Ezekiel 37:24 And David my servant shall be king over them; and they all shall have one shepherd: they shall also walk in my judgments, and observe my statutes, and do them. 25 And they shall dwell in the land that I have given unto Jacob my servant, wherein your fathers have dwelt; and they shall dwell therein, even they, and their children, and their children's children for ever: and my servant David shall be their prince for ever.
Jeremiah 30:9 But they shall serve the LORD their God, and David their king, whom I will raise up unto them.
Jeremiah 33:14 Behold, the days come, saith the LORD, that I will perform that good thing which I have promised unto the house of Israel and to the house of Judah. 15 In those days, and at that time, will I cause the Branch of righteousness to grow up unto David; and he shall execute judgment and righteousness in the land. 16 In those days shall Judah be saved, and Jerusalem shall dwell safely: and this is the name wherewith she shall be called, The LORD our righteousness. 17 For thus saith the LORD; David shall never want a man to sit upon the throne of the house of Israel; 18 Neither shall the priests the Levites want a man before me to offer burnt offerings, and to kindle meat offerings, and to do sacrifice continually. 19 And the word of the LORD came unto Jeremiah, saying. 20 Thus saith the LORD; If ye can break my covenant of the day, and my covenant of the night, and that there should not be day and night in their season; 21 Then may also my covenant be broken with David my servant, that he should not have a son to reign upon his throne; and with the Levites the priests, my ministers.
The bottom line is that King David will sit on his own throne—the Throne of David—in the earthly temple that will be located in Jerusalem, during the Millennium, reigning under Christ and in the place of Christ.
Pastor Bob  
Categories: None
/