| | |
| --- | --- |
| Posted on 29 October, 2013 at 22:10 | |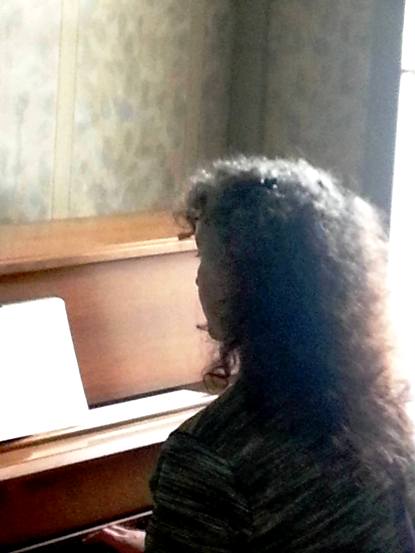 I wanted you to see the moment …that special moment that the Lord allowed me to capture, in one snapshot of this lovely woman, my wife, who gave up her home to save her family – another story for another time. For the moment, though, what I was hoping that you might see is what I saw myself the day I snapped this image reflecting the sadness Terry-Lynn expressed saying good-bye to her friend, her piano, a piano by the way that she had gotten for free and a piano that she taught herself to play on.
When things in her world became stressful and the required solace was needed to calm it, normally when no one else was around, an old tattered hymnbook was opened and this instrument of music became an instrument of mediation and mediation between her and the Holy Ghost of God. Note by note became her means of pleading and reconciling her hurt feelings with her Saviour, the Lord Jesus. Like Jacob of old wrestling with the angel of the Lord, her plight would continue till she knew that He had won the struggle. The adjustment was made. She had conceded. The Lord had won the victory, at least for that moment, that piano moment.
Sadly, her friend is gone for now. Presently, she prays and pleads without him. But, I wonder where she'd be today without her old friend, the piano?
Bob Leib

UPDATE:

It's about five months after the above picture was taken.  By the grace of God, we safely moved to Florida and things are going as good as we had hoped they'd be by now.

Well... this morning Terry looked out her kitchen window and spied a piano across the way that was put out by the mortgage company that was looking to reclaim that home.  I asked the man how much he was asking for the piano.  He said "It (and another item) was the only good thing that was left in the house and legally he had to put it on the sidewalk for anyone who would want it in order to be able to reclaim the home." 

Guess who gave it a new home? 


Thank you, Lord.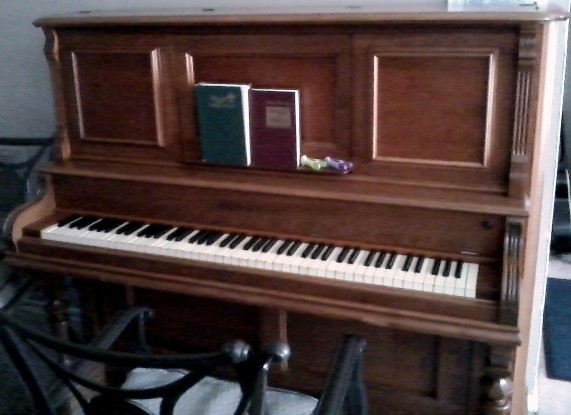 Categories: None
/