| | |
| --- | --- |
| Posted on 9 February, 2015 at 10:40 | |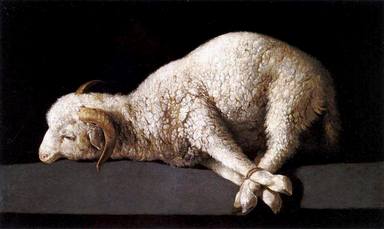 An open letter to someone in our group...

After listening to you post after post, for a few weeks now, I finally figured out what the problem is. In a nutshell, you don't think that your sins are that bad.
There; I said it.
By your answers, it's obvious that you don't understand the problem. And, because you don't understand the problem it's also obvious that you don't understand the cure.
If you ever realize how wicked you really are in the sight of a holy and sinless God, you might then understand the cure.
The cure is not some rinky-dink religion. It is atonement for your sins ...all of them. How? By a dead Jew—the God-man, who died in your place, providing full atonement for your sins.
Yes, Jesus Christ, the spotless lamb of God was y(our) substitute. No act or PROCESS of religion/religiosity can or will save your soul. (Read that last sentence again.) Anything more than believing is considered a work.
Jesus clearly said...
"This is the work of God, that ye believe on him whom he hath sent." (John 6:29)
...and...
Ephesians 2:8-9 has been quoted more than once on these threads.
Listen, I know I'm saved, because I BELIEVED the Gospel.
As far as I read in the scripture, the only cure for my UNrighteousness is to get the righteousness of Christ.
Here is the substitution. He gets my sins and I get his righteousness. Just that simple.
"For he hath made him to be sin for us, who knew no sin; that we might be made the righteousness of God in him." (II Corinthians 5:21)
You have substituted religion and religious duties for the sinless blood of Christ to pay for your sins. That's impossible, Ken.
"[F]or it is the blood [not water] that maketh an atonement for the soul." (Leviticus 17:11)
"Forasmuch as ye know that ye were not redeemed with corruptible things, as silver and gold, from your vain conversation received by tradition from your fathers; But with the precious blood [not water] of Christ,as of a lamb without blemish and without spot...." (I Peter 1:18-19)
Kick your religion in the pants and receive the FREE gift of salvation. You'll be glad you did.
Thanks for listening and being a part of the group.
Your friend,
Pastor Bob
Categories: None
/