| | |
| --- | --- |
| Posted on 20 August, 2017 at 16:45 | |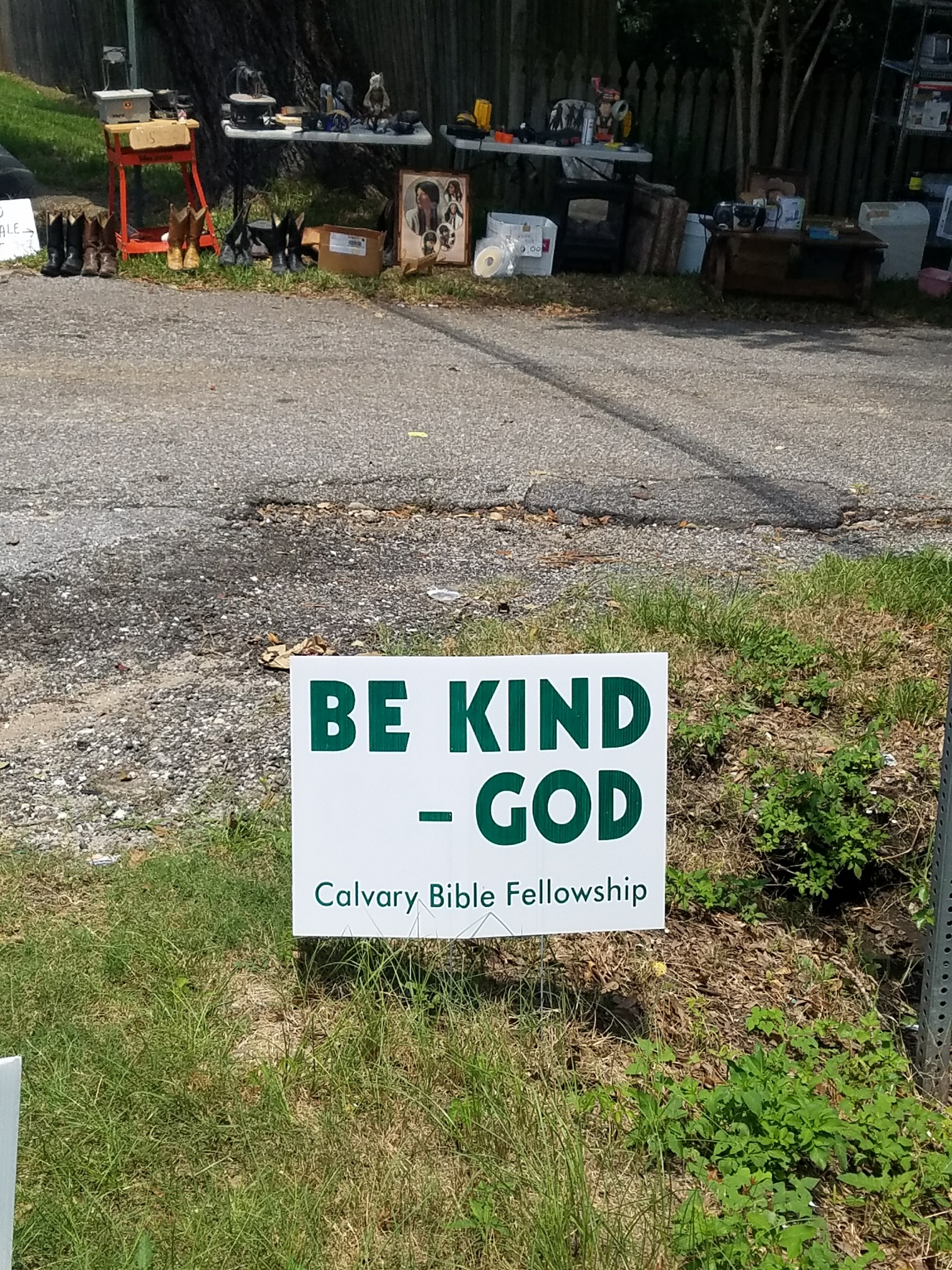 I was on my way to church this morning, when, after about a mile or so of driving, I had turned the corner to view the picture before you. There was a yard sale in progress. Right before you got to the yard sale, a few signs stood out. Two had the words "Yard Sale" on them and one, in a prominent place, said "Be Kind —God."

I thought to myself, "Out of every saying/scripture that could be posted for all the world to see—in a prominent place, no less, I wonder why they chose those words?"

Listen. If I wanted to get a message out, I wouldn't have wasted time, money and effort to tell someone to "Be Kind." I'd want to proselytize them with something much more important, like Death, Hell and Judgment. That's the kindest thing I could ever do for someone who didn't know their future.

If these sign makers wanted to keep the theme about being "KIND," they could have quoted Ephesians 4:32, which says...

"And be ye kind one to another, tenderhearted, forgiving one another, even as God for Christ's sake hath forgiven you."

Now that would make a sign! God forgave you of all your sins IN Christ. What a message to pass on.

Here are some signs that will point someone to the most important thing a man or woman needs to know in order to miss Hell and Judgment; telling them how to gain Heaven forever...
Categories: None
/