| | |
| --- | --- |
| Posted on 16 June, 2018 at 15:30 | |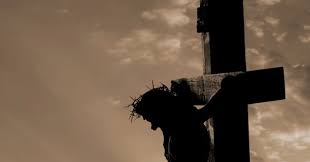 "They were saved in the same way in the Old Testament as they are, today, in the New...." "The Jews were looking 'forward' to the cross, we are looking back..."
The disciples didn't understand and wasn't "looking forward to" Jesus coming to die for their sins. They were ALL Old Testament Jews, and NOT ONE OF THEM were looking for Jesus to die for their sins. Want PROOF...? Scripture...?
Matthew 16:21 ¶ From that time forth began Jesus to shew unto his disciples, how that he must go unto Jerusalem, and suffer many things of the elders and chief priests and scribes, and be killed, and be raised again the third day. 22 Then Peter took him, and began to rebuke him, saying, Be it far from thee, Lord: this shall not be unto thee. 23 But he turned, and said unto Peter, Get thee behind me, Satan: thou art an offence unto me: for thou savourest not the things that be of God, but those that be of men.
Mark 9:30 ¶ And they departed thence, and passed through Galilee; and he would not that any man should know it. 31 For he taught his disciples, and said unto them, The Son of man is delivered into the hands of men, and they shall kill him; and after that he is killed, he shall rise the third day. 32 But they understood not that saying, and were afraid to ask him.
Luke 18:31 ¶ Then he took unto him the twelve, and said unto them, Behold, we go up to Jerusalem, and all things that are written by the prophets concerning the Son of man shall be accomplished. 32 For he shall be delivered unto the Gentiles, and shall be mocked, and spitefully entreated, and spitted on: 33 And they shall scourge him, and put him to death: and the third day he shall rise again. 34 And they understood none of these things: and this saying was hid from them, neither knew they the things which were spoken.
John 2:18 ¶ Then answered the Jews and said unto him, What sign shewest thou unto us, seeing that thou doest these things? 19 Jesus answered and said unto them, Destroy this temple, and in three days I will raise it up. 20 Then said the Jews, Forty and six years was this temple in building, and wilt thou rear it up in three days? 21 But he spake of the temple of his body. 22 When therefore he was risen from the dead, his disciples remembered that he had said this unto them; and they believed the scripture, and the word which Jesus had said.
John 20:3 Peter therefore went forth, and that other disciple, and came to the sepulchre. 4 So they ran both together: and the other disciple did outrun Peter, and came first to the sepulchre. 5 And he stooping down, and looking in, saw the linen clothes lying; yet went he not in. 6 Then cometh Simon Peter following him, and went into the sepulchre, and seeth the linen clothes lie, 7 And the napkin, that was about his head, not lying with the linen clothes, but wrapped together in a place by itself. 8 Then went in also that other disciple, which came first to the sepulchre, and he saw, and believed. 9 For as yet they knew not the scripture, that he must rise again from the dead. 10 Then the disciples went away again unto their own home.
Categories: None
/