| | |
| --- | --- |
| Posted on 6 February, 2021 at 23:35 | |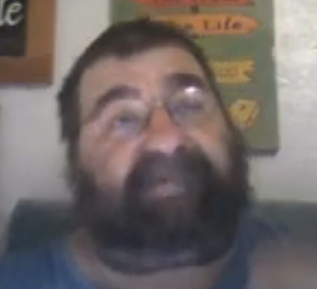 Guest Article

Ecclesiastes 11:1 Cast thy bread upon the waters: for thou shalt find it after many days.
I do not go and preach the Gospel to see results, friend. Jesus said to preach the Gospel, and Paul said, 1 Corinthians 3:6...  I have planted, Apollos watered; but God gave the increase. Results and increase is God's area, not mine!

I go preach the Gospel; the Gospel, not church, denomination, baptism, I preach the Gospel because...

#1 Jesus said to.

#2 People are going to die.

#3 I was 18 years old before I heard the Gospel.

Then at the end of the day, while I pray for, during and after preaching and Gospel tracts, I think and wonder what work God is doing, not me or anyone else, what God and the Holy Spirit are doing when man is away.

My LOUD preaching, everyone tells me so, works on the ears of the hearts and souls. The Gospel tracts work on the eyes and souls of the hearts.

Man is to preach, plant, and water, never save. Let God do the saving, we just work the fields. Many boast of salvation and not doing any work, or doing work without the Gospel, seeds and water.

When I see people taking a Gospel tract and are reading it or it goes into a purse, pocket, bag, it is not rejected nor is it thrown out. (Actually at the farmer's market there are few thrown out for there is one garbage can.)

When three teenage girls draw a chalk  devil with a pitchfork and a smiling face sticking its tongue at me, I know they are getting the message.

I don't save them, I preach the Gospel in their ears and it gets into their heart.  Rachel-Ann gets the Gospel, through Gospel tracts, into their eyes and hearts; eyes, ears and heart - soul street ministry - the Hayward Family Ministry.

Pray for them, pray for us...

...Into the fields, we go

Father, forgive me of my sins, through the Blood of Jesus, that I and my sins hamper not the fields.  In Jesus' name, Amen.

Styly William Hayward D.D.
 
Categories: None
/