| | |
| --- | --- |
| Posted on 18 June, 2011 at 17:35 | |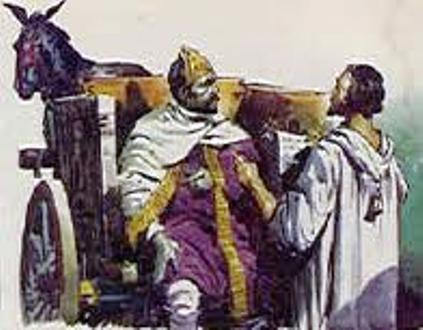 If you go by what Saint Paul penned to Timothy, clearly, we are living in the last days.
"…[M]en shall be lovers of their own selves, covetous, boasters, proud, blasphemers, disobedient to parents, unthankful, unholy…." You can read more if you want to (II Timothy 3:1-9), but I think, for this subject, I will stop here. That's enough to convince me. Even though it's true that II Timothy 3:7-8 concludes that these verses are probably dealing with the unsaved lost, it is also true that this text can be applied to the saved. Notice the word "men," in verse two. That might mean this text is referring to just the lost, but it doesn't say that it is exclusively the lost. It says "men," saved or lost. There is no distinction. Read these verses again. When you are done, you might agree.
If you haven't noticed, lately, Christians are participating in all kinds of activities that are neither spiritual, nor are they pure. We have walked away from being godly, only to follow the lost. Could prophecy be fulfilled, because someone is not listening—leading others astray? Don't we believe if one sheep goes astray, others will follow?
Well then, what's the culprit? Why are some sheep following so hard away from the Shepherd, while others are waiting, patiently, in line? Most likely, the ones in line have a submissive spirit and are able to be led.
It seems to me that Saint Peter didn't have a teachable spirit. Remember when our Saviour taught the Disciples about His eminent death? (Matthew 16:21-23) Let's read that account again...
"From that time forth began Jesus to shew unto his disciples, how that he must go unto Jerusalem, and suffer many things of the elders and chief priests and scribes, and be killed, and be raised again the third day."
What did Peter do? What was his reply?
"Then Peter took him, and began to rebuke him, saying, Be it far from thee, Lord: this shall not be unto thee."
What did Jesus reply?
"But he turned, and said unto Peter, Get thee behind me, Satan: thou art an offence unto me: for thou savourest not the things that be of God, but those that be of men." (See that last word, again?)
What about the time Jesus told Peter to eat? What did Peter say to our Lord? (Remember, he was in prayer, in a "trance."  Acts 10:9-10) "…Peter said, Not so, Lord; for I have never eaten any thing that is common or unclean." (Acts 10:14) Can you imagine saying that to Jesus? Here, was the main disciple, indwelled with the Holy Ghost, refusing our Lord—who was in Heaven, no less.
I'm sure, since Peter was the primary Apostle (who was spoken about in the Gospels and the beginning of Acts) that Paul spent time with him, communicating what Jesus revealed to him. Even Peter said so, himself…
"And account that the longsuffering of our Lord is salvation; even as our beloved brother Paul also according to the wisdom given unto him hath written unto you; As also in all his epistles, speaking in them of these things; in which are some things hard to be understood…." (II Peter 3:15-16)
Seeing that Peter didn't have a teachable spirit, Paul—who couldn't deal with his hypocrisy anymore—like Jesus, had to resort to something stronger then just simple speech…
"But when Peter was come to Antioch, I withstood him to the face, because he was to be blamed." (Galatians 2:11)
Even though Peter was at the point of being un-teachable, obviously, the Lord used him to do some great and mighty things. Though he was the primary Apostle, he, none-the-less, had a problem. No one could teach him anything, without a fight. Who would try? Some folks just don't want to be shown anything. Hopefully, that's not your case, dear reader.
There is another story, found in the book of Acts that I'd like you read. Both men listened to the Spirit of God, because both men wanted to obey—obey God. One was saved and one was lost. Please read it for your self. It's found in Acts 8:26-40.
Notice that Philip (the saved man) could have refused God's leading. But, that was not the case. He went south, into the desert, only to find an Ethiopian man, in his chariot, reading Scripture. I'm sure God could have sent Philip on a bigger task to a more populated area. But, that was not His will. Then, what happened? This (unsaved) Eunuch was so engrossed in Isaiah's writings, nothing could stop him. He wanted to know all about Isaiah's prophecy. Who was he speaking about?
What if the Eunuch said to Philip, "I'm waiting for God to show me"? "I want The Lord to reveal it to me, not you." What if he said to Philip "You are only a man"? Obviously, that was not the case. He had a hungry, teachable, spirit. As soon as the Lord sent Philip by, all that was necessary to do was to ask him one question. The rest was easy. This man had a teachable Spirit that got him saved from his sins because of it.
What is God trying to reveal to you? What if He chose a man to do it? Are you listening? Do you have a teachable spirit?
Pastor Bob
For further reading... FREE on-line book, At His Feet - Submission for God's People as Taught in the Scripture.
Categories: None
/