| | |
| --- | --- |
| Posted on 28 June, 2011 at 13:11 | |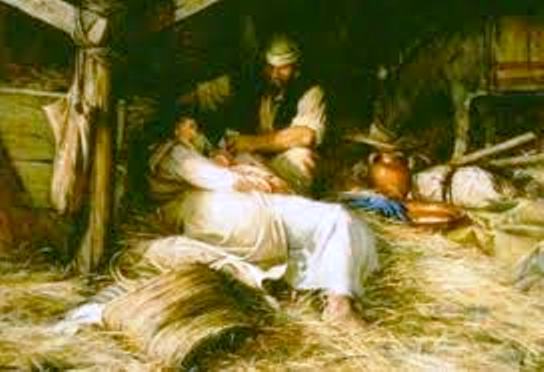 (From a conversation between Brother Frank Whitson and Pastor Bob Leib)...
Only one person in this world got to choose His parents.
If we had to choose parents, we would most likely choose perfect parents. That's not what Christ did. We wouldn't have chosen the ones He did, because they were poor. His Father couldn't even come up with the money to pay for a room in the inn, for His birth. So, Jesus was born in a stable.
He chose to be born of Jewish parents—born under the law. No one wants to be under the law. In fact, we all try to get out from under it. But, Christ chose the law.
"But when the fulness of the time was come, God sent forth his Son, made of a woman, made under the law…." (Galatians 4:4)
He, also, chose sinful parents. For example: His mother had to offer a sacrifice for her purification.
"And when the days of her purification according to the law of Moses were accomplished, they brought him to Jerusalem, to present him to the Lord; (As it is written in the law of the Lord, Every male that openeth the womb shall be called holy to the Lord;) And to offer a sacrifice according to that which is said in the law of the Lord, A pair of turtledoves, or two young pigeons. (Luke 2:22-24)  [Since Mary and Joseph were poor, they couldn't afford a lamb...  "And when the days of her purifying are fulfilled, for a son, or for a daughter, she shall bring a lamb of the first year for a burnt offering, and a young pigeon, or a turtledove, for a sin offering, unto the door of the tabernacle of the congregation, unto the priest..." (Leviticus 12:6), so the alternative was offered.  This verse shows us two things.  One, it afirms that Mary offered a sin offering.  Two, it reminds us, in type, that a lamb would eventually be offered, in Jesus (John 1:29).]
Jesus didn't come into a perfect world, nor did He get a free ride. He came in with His eyes wide open.
Unlike Adam (who didn't have a choice), Christ was born the way you and I are, with choices. He chose everything He did. He chose His parents. He chose poverty. He chose to be under the law. He chose His "lot" in life. He came here to be tempted and to suffer, just like you and I are. Why? To be able to "…refuse the evil, and choose the good." (Isaiah 7:15)
Christ gained the victory over the same things that tempt us every day, so that we are able to have the victory ourselves, in Him.
"Though he were a son…" [The Son of God] "…yet, learned he obedience through the things which he suffered." (Hebrews 5:8)
"For ye know the grace of our Lord Jesus Christ, that, though he was rich, yet for your sakes he became poor, that ye through his poverty might be rich." (2 Corinthians 8:9)
Categories: None
/