| | |
| --- | --- |
| Posted on 9 October, 2011 at 15:45 | |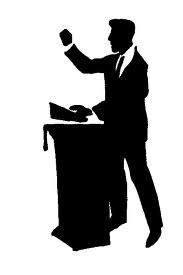 Although, there is no doubt that God calls people into the Pastorate—I'm certainly called—and as Missionaries, Evangelists, Preachers and Teachers of His word, just because you are not fulfilling one of those roles/positions (listed above) does not mean you aren't in the ministry or called to the ministry.  It only means that, today, for what ever God's reasons are, you are not supposed to be in one of those jobs.  Period.  Don't forget, it's God Himself that calls you to minister.  And, it's up to Him where, in that service, we belong, and when and in what capacity we are to serve.  He also decides how long we are to serve.  He decides. Not us.
If God hasn't, yet, given you a position, in the local church, to serve, here are a few things you can do, until He opens that door…
Pray.
Read the Bible and other (good) Christian books.
Study.
Witness.
Pass out tracts.
Join a group of likeminded Christians, who love God and preach His word.  A Bible based local church is a good place to start.
Write a tract.
Support Missions.
Love God.
Learn about people, in order to know the best way to give them the Gospel.
Encourage people in the things of the Lord.
Hold up a sign.
Street preach.
Stand on a street corner and read the Bible out loud.
Stand on a street corner and sing hymns.
Call strangers on the phone, and give them the Gospel.
Witness on-line.
Take a Bible correspondence course.
"Spar" with someone about Bible truth.
Live a holy life.
Surrender to God.
Be happy you are saved and going to Heaven.
Make friends with God's children.
Make friends of the lost, in order to witness to them.
"And David was greatly distressed… but David encouraged himself in the LORD his God."  I Samuel 30:6


Pastor Bob

Categories: None
/