| | |
| --- | --- |
| Posted on 18 October, 2011 at 0:00 | |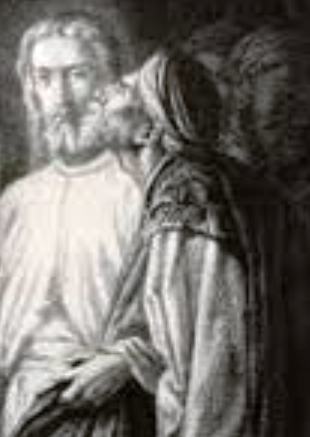 I'm not asking you that question.  An evil spirit, during the days of the Apostles, did. Actually, this is what was said…
"Then certain of the vagabond Jews, exorcists, took upon them to call over them which had evil spirits the name of the Lord Jesus, saying, We adjure you by Jesus whom Paul preacheth. And there were seven sons of one Sceva, a Jew, and chief of the priests, which did so. And the evil spirit answered and said, Jesus I know, and Paul I know; but who are ye? And the man in whom the evil spirit was leaped on them, and overcame them, and prevailed against them, so that they fled out of that house naked and wounded." Acts 19:13-16
Other than the power of God, there is no power—at all against an evil spirit. 
These exorcists were woefully mistaken thinking that these evil spirits would take heed to them for evoking the name of Jesus who Paul preached.
You want to cast out evil spirits, do you? As our title suggests anyone pondering that question, "Who are you, anyway?"  You are a nobody. Imagine doing what these exorcists tried to do, by putting themselves on the same level as Jesus or one of His holy Apostles. If you are saved—and, I hope you are—the only power you have, comes from God's Holy Ghost and holy word. NOT you! If you think you are able to cast out evil spirits by your own strength, think again. In fact, read the text, again. Someone tried to take the place reserved for God, alone, and failed—failed miserably.
When evil spirits try to attack us, and they do, we ought to resist them by quoting the Scripture. Let's face it, that's what Jesus did. (Matthew Four) He used God's word against direct attacks of Satan, and it worked!
Let's go further. Instead of subjectively weighing our experiences against what we perceive to be demon (the proper word/term is devil) possession by scripturally sanctioning those experiences to what we read in holy writ, we need to objectively assess why those experiences with evil spirits appear in Scripture, in the first place. In other words, don't be a copy cat.  Good or bad—don't steal someone else's experiences to make them your own. That experience you are trying to copy happened to someone else, not to you.  
Are you really that curious to know what it's like to be possessed of the Devil? Are you really that curious to know if someone else is possessed? Wouldn't you rather consider following "…peace with all men, and holiness, without which no man shall see the Lord…"? (Hebrews 12:14)
Instead of looking to see if you or your friend's experiences with Satan match up with those experiences of others in the Bible who were attacked or possessed by evil spirits, isn't there something else to consider? Permit me to answer my own question. There is something else that needs to be considered. And, that something else is Prophecy …Bible Prophecy.
Instead of looking for someone, possessed by an evil spirit, whose head is rapidly spinning on top of their shoulders, we Bible-believing Christians need to remember that Satan's sphere of activity is not so much producing outward wickedness and foaming at the mouth as much as inward religiosity. We forget that one of Satan's greatest tools has been and continues to be in the realm of RELIGION. Remember, he is the god of this world. That being said, that's why more folks will be in Hell who have passed over thresholds of houses of worship than those who have passed over thesholds of saloons.
The Devil is religious. He's not looking to take over the world by extravaganzas of outward wickedness. No. He is more subtle than that. He deceives by peace, by falsehood, by a false Gospel. The Apostle Paul said "…if ye receive another spirit or another gospel, which ye have not accepted, ye might well bear with him." (II Corinthians 11:4) Could that other spirit, he was referring to, be a religious spirit?
As I conclude my article on satanic possession, let me ask those of you who know Bible prophecy a few questions. Wasn't Judas a devil from the beginning? Wasn't he the quintessential church treasurer, who was numbered with the twelve? Didn't he have power to cast out unclean spirits (a good thing) and heal all manner of diseases (a good thing)? (Matthew 10) Wasn't he, with the other eleven, sent forth to preach the Gospel of the Kingdom (a good thing)? Isn't it true, that no one (but Jesus) could tell he was a devil?


Won't the man of sin be just like Judas?  (Some think, and I agree, that Judas, who went to his "own place", will be resurrected to become the future Antichrist.)  Won't this counterfeit Christ come in with (a pseudeo) peace, to BRING THE WHOLE WORLD TOGETHER UNDER ONE WORLD RELIGION (II Thessalonians 2:4), so that he can damn as many souls as possible? People will be possessed with an evil spirit, alright. But, maybe—just maybe, not the way you think he will.
Pastor Bob
Categories: None
/