| | |
| --- | --- |
| Posted on 2 November, 2011 at 0:25 | |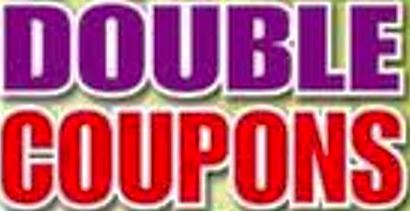 Yesterday, after our first snow of the season, and a short pesky grocery list that was begging to be filled, we made our normal drive to the food stores. Half way through our list, with one store to go, I remembered that I had tucked two coupons for a large home improvement store chain—one for ten dollars off fifty and one for twenty-five dollars off of two hundred and fifty, in back of my wallet, but had never used them.  Since it was the last day to use them (two coupons—double coupons!) and I was passing right by the store, I thought I would be a good neighbor to someone, by passing them on.
Wouldn't you know it, there was a husband and his wife, right in front of the store who had just bought what seemed to be a cart full of larger home improvement items? I stopped to explain why I wanted to give them my two coupons (expiring that day), asking them if they were interested. The man and his wife momentarily looked at each other and returned full face, with nice smiles, just as quickly reaching out for them. He told me he was right in the middle of many home improvement projects and would return later that day to buy more necessary building materials, using my coupons. As I was reaching for a Gospel tract, I thought to myself, "This was easy. I didn't even have to leave my vehicle to dispense these coupons."  I quickly added the tract to the other two papers.   And, he, just as quickly, glad to receive them, put all three in his coat pocket. After a small conversation, thinking again to myself, "double coupons—one material, one spiritual," we were gone.
But, that isn't the end of the story.
We made it to the last friendly discount food store.  And, to make a long story short, after we were in that store for a short time, guess who I saw? I couldn't believe it. It was the man that I gave the coupons to! He informed me that his wife had to return an item to the store, which enabled us to open up a wonderful conversation, like we had been friends for years. Needless to say, I got to witness to this man and present the Gospel for a second time: one in the form of a shiny piece of paper, the second in the form of a conversation. When we were done, I thought, for the third time, "Double Coupons!"
Pastor Bob
Categories: None
/