| | |
| --- | --- |
| Posted on 4 June, 2013 at 14:50 | |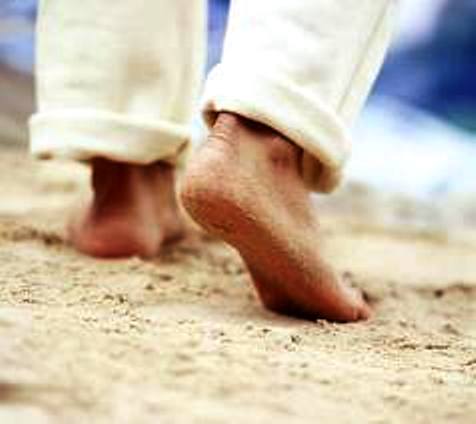 A Born-again Christian isn't called to be a religious do-gooder who brags to others about what he/she has given up for "the cause of" Christ.  [Yes, even a Christian can be religious (in the bad sense of the word – Galatians 1:13-14).]   We are, however, commanded to "…Walk in the Spirit, and [by so doing] ...shall not fulfil the lust of the flesh."  Galatians 5:16

Read what the Apostle Paul taught about this…

Romans 8:1 There is therefore now no condemnation to them which are in Christ Jesus, who walk not after the flesh, but after the Spirit. 2 For the law of the Spirit of life in Christ Jesus hath made me free from the law of sin and death. 3 For what the law could not do, in that it was weak through the flesh, God sending his own Son in the likeness of sinful flesh, and for sin, condemned sin in the flesh: 4 That the righteousness of the law might be fulfilled in us, who walk not after the flesh, but after the Spirit.

As we walk in the Spirit we are actually walking in Christ who fulfilled the Old Testament law perfectly.  We aren't new creatures (II Corinthians 5:17) because we are doing good works, we are, however, doing good works because we are new creatures.  (That bears repeating. Please, read that last sentence again.)  Whether anyone sees it or not, when someone is truly born-again they are new creatures in Christ.  And, like any new baby, that creature needs to grow.  Remember, these are "babes" in Christ (Hebrews 5:13; I Peter 2:2) that need food and nourishment who won't grow unless they are fed.  Spiritually speaking, the more a Christian spends time in the things of the Lord, the more they will grow spiritually.  Just that simple.

No wonder impatient preachers are putting regulations on their flocks, especially those sheep that, in their (the preacher's) opinion, haven't developed as rapidly into the "image of Christ" (Romans 8:29) as they had calculated. Shame on them.


By all means, Preacher, preach to your converts, but remember, we need to let God do the strengthening.   Feed them for sure, but let God be the One to grow them into "the image of him that created him."  (Colossians 3:10)  That's His image, not yours.  And, only HE can develop it.  Not you.  The fact is, all we can do as Bible-believing preachers is to make someone conform outwardly.

Pastor Bob

Categories: None
/