| | |
| --- | --- |
| Posted on 21 May, 2014 at 20:25 | |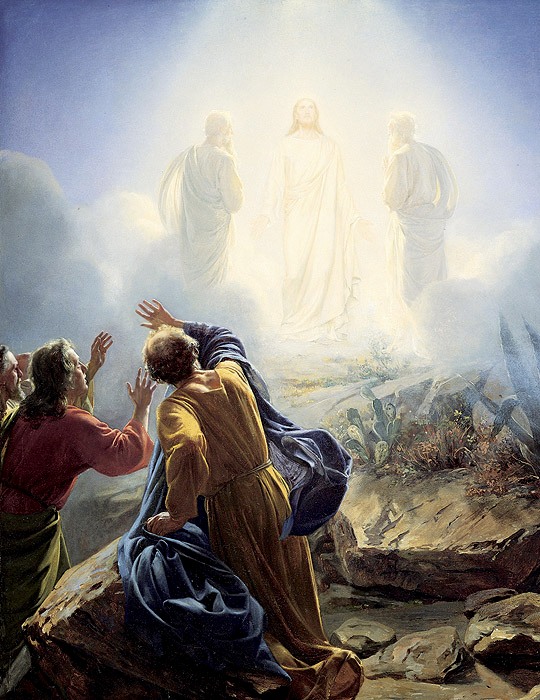 A Brother asks...
I have a question. 1 Corinthians 15:44 says, "It is sown a natural body; it is raised a spiritual body. There is a natural body, and there is a spiritual body"...so it is saying that our new bodies will be "spiritual" bodies. However, after looking at Luke 24:37-40 and 1 John 3:2....our body will not be a "spirit". ...So my question is... how can a body be a spiritual body and not be a spirit?
My answer...
I Peter 1:14 Knowing that shortly I must put off this my tabernacle, even as our Lord Jesus Christ hath shewed me.
The question comes in, When did Jesus shew Peter how to put off "this" tabernacle? The answer is simple...
Matthew 17:1 And after six days Jesus taketh Peter, James, and John his brother, and bringeth them up into an high mountain apart, 2 And was transfigured before them: and his face did shine as the sun, and his raiment was white as the light. 3 And, behold, there appeared unto them Moses and Elias talking with him. 4 Then answered Peter, and said unto Jesus, Lord, it is good for us to be here: if thou wilt, let us make here three tabernacles....
We often say that Peter was wrong, when he said the last sentence, which includes the words... "...one for thee, and one for Moses, and one for Elias." I wonder if that's where Peter got the idea at the top of this post.
We wouldn't say that that tabernacle was primarily a natural/physical one, we would say it is a spiritual covering that will eventually be our covering for Eternity. Our bodies will resemble the Lord Jesus' resurrected body with a Heavenly covering that will be revealed/evident after we are glorified. That's how it can be "a spiritual body and not be (only) a spirit" as your question suggests.
We will have a perfect spirit, soul and body that will resemble the Lord Jesus' resurrected body. That's where this verse (you quote) fits in...
"Beloved, now are we the sons of God, and it doth not yet appear what we shall be: but we know that, when he shall appear, we shall be like him; for we shall see him as he is." (I John 3:2)

Another thing...
Don't forget that even though Jesus had a glorified body after his resureection, aparently he doesn't get to show it off until His Revelation. See Revelation 1:1, 1:12-18. I say that because no one mentioned it in the whole of the other chapter you mention (Luke twenty-four). If Jesus had revealed His glorified body at that point, do you think that Mary would have mistaken Him as the gardener? (John 20:15) Or, these men on the road to Emmaus in Luke twenty-four.... Don't you think that they would have recognized him? Or, for that matter, the rest of the disciples (also, Luke twenty-four) ...wouldn't they have recognized him right away if he had a "spiritual body" (I Corinthians 15:44) that someone could have seen and not been asked produce His "hands and ...feet" flesh and bone body (Luke 24:39-40) to them instead?
Truly, like Job said...
" And though after my skin worms destroy this body, yet in my flesh shall I see God...." Job 19:26
...It is at that point that we will all be "...glorified together..." (Romans 8:17) and don a "spiritual body." (I Corinthians 15:44)
Pastor Bob
Categories: None
/