Shopping Basket
Your Basket is Empty
There was an error with PayPal
Click here to try again
Thank you for your business!
You should receive an order confirmation from Paypal shortly.
Exit Shopping Basket
| | |
| --- | --- |
| Posted on 28 July, 2018 at 21:50 | |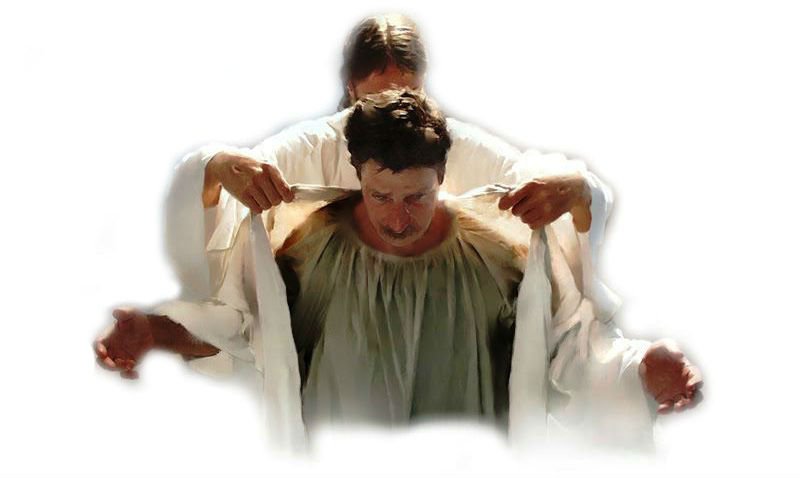 In flaming fire taking vengeance on them that know not God, and that OBEY NOT THE GOSPEL of our Lord Jesus Christ: (II Thessalonians 1:8)
Paul is clear to say that if someone does not "obey the Gospel" they have a bleak future in Hell, so it's very important to understand what that phrase means.
Here are two more verses, found in the New Testament, that refer to obedience in regards to someone's faith...
"By whom we have received grace and apostleship, for OBEDIENCE TO THE FAITH among all nations, for his name:" (Romans 1:5)
But now is made manifest, and by the scriptures of the prophets, according to the commandment of the everlasting God, made known to all nations for the OBEDIENCE TO THE FAITH: (Romans 16:26)
Although these two verses refer to the word "obedience," they don't quite get to the heart of the matter, since they are referring to the past. The first verse says that someone received "grace and APOSTLESHIP" for obeying an existing "faith." And, the second verse, mentioned just above this paragraph, needs to be read in context to understand what's going on...
25 Now to him that is of power to stablish you according to my gospel, and the preaching of Jesus Christ, according to the revelation of the mystery, which was kept secret since the world began, 26 But now is made manifest, and by the scriptures of the prophets, according to the commandment of the everlasting God, made known to all nations for the obedience of faith: 27 To God only wise, be glory through Jesus Christ for ever. Amen.
That verse is given to BELIEVERS who are being "established" and OBEYING the command to give the gospel to all nations. THEY (the believers) are the one's who are obeying this charge.
Now that we understand that, what does the phrase "obey the gospel" mean...? Does it mean to show that you are obeying the gospel, by doing good works...?  No; NOT AT ALL.  It means that you BELIEVE it!
"Jesus answered and said unto them, This is the work of God, that ye believe on him whom he hath sent." (John 6:29)
Paul said in I Corinthians fifteen...
1 Moreover, brethren, I declare unto you the gospel which I preached unto you, which also ye have received, and wherein ye stand; 2 By which also ye are saved, if ye keep in memory what I preached unto you, unless ye have believed in vain. 3 For I delivered unto you first of all that which I also received, how that Christ died for our sins according to the scriptures; 4 And that he was buried, and that he rose again the third day according to the scriptures: 5 And that he was seen of Cephas, then of the twelve: 6 After that, he was seen of above five hundred brethren at once; of whom the greater part remain unto this present, but some are fallen asleep. 7 After that, he was seen of James; then of all the apostles. 8 And last of all he was seen of me also, as of one born out of due time.
The key word to APPLY THIS VERSE to someone's soul is found in verse two.  It is the word "BELIEVED."
You mean that you have to do good things like, KEEP THE LAW, OBEY THE LAW, GO BY THE LAW, GO BY THE COMMANDMENTS, in order to be saved...?
NO!!!!!!!!!!!!!!!!!!!!!!!
...That was the REASON for the Gospel, to begin with.  WE CAN'T KEEP THE COMMANDMENTS, BUT SOMEONE WHO COULD KEEP THEM, DIED IN OUR P-L-A-C-E. That's the the GOOD NEWS; that's the gospel. It's the substitutionary death of Christ on the cross for our sins.
For he hath made him to be sin for us, who knew no sin; that we might be made the righteousness of God in him. (II Corinthians 5:21)
For Christ also hath once suffered for sins, the just for the unjust, that he might bring us to God, being put to death in the flesh, but quickened by the Spirit: (I Peter 3:18)
When we receive him (John 1:12) as our Saviour, He bears our sins, and we receive His righteousness.
The BAD news is, we deserve to die for our sins and, according to a holy God, we deserve to pay for those sins OURSELVES, in Hell, for eternity.
The GOOD news is, if we believe on Christ as our Saviour, NO MATTER WHAT WE DO AFTERWARDS, we are saved from that moment on. In fact, we get His righteousness FOREVER. Why?  Because He SEALS us with His Holy Spirit of promise.
Salvation is free for the asking, Friend.  You can be SAVED today...
"And they said, Believe on the Lord Jesus Christ, and thou shalt be saved, and thy house." (Acts 16:31)
Pastor Bob
Addendum:
Romans 10:16 But they have not all OBEYED THE GOSPEL.  For Esaias saith, Lord, who hath believed our report?
The quote was not, For Esaias saith, Lord, who hath been baptized... or who hath turned his life around... or who has kept the commandments.... but "WHO HATH BELIEVED OUR REPORT?"  
Categories: None
/