Shopping Basket
Your Basket is Empty
There was an error with PayPal
Click here to try again
Thank you for your business!
You should receive an order confirmation from Paypal shortly.
Exit Shopping Basket
| | |
| --- | --- |
| Posted on 24 December, 2018 at 2:00 | |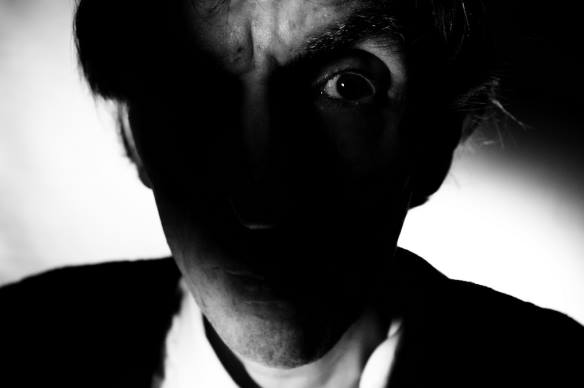 To ALL Bible-believing PASTORS...

STOP IT! ...Stop doing it... 

We are all, already, determined to be "wicked;" no one needs their OWN pastor to make a false allegation against them—especially someone in their OWN congregation.

According to Scripture ("KJV" - for those who need that designation), PRESUMPTION [PRE-ASSUMPTION] IS A BLANTANT SIN!

"When a prophet speaketh in the name of the LORD, if the thing follow not, nor come to pass, [ie: the person really didn't sin] that is the thing which the LORD hath not spoken, but the prophet hath spoken it presumptuously: thou shalt not be afraid of him." Deuteronomy 18:22

IF THAT PERSON DIDN'T REALLY DO THAT SIN, YOU LIED AND BORE FALSE WITNESS. AND, YOUR PRESUMPTION BECAME A SIN. 

"But chiefly them that walk after the flesh in the lust of uncleanness, and despise government. Presumptuous are they, selfwilled, they are not afraid to speak evil of dignities." II Peter 2:10

If you say to someone [by way of example], "You don't read the King James Bible, you listen to Christian Rock; 'you're not saved.'" Isn't that presumption? If you tell someone, "You're going to hell." IF YOU ARE NOT 100% SURE THAT THAT PERSON IS UNSAVED, YOUR STATEMENT IS THE SIN OF PRESUMPTION (pre-assumption). IT IS A LIE. IT IS BEARING FALSE WITNESS, AND CLEARLY UNBIBLICAL, IN THAT IT BEARS FALSE WITNESS AGAINST THY NEIGHBOR. That's what they did to Christ. (I'm not comparing the sinner to Christ, but the practical application still fits perfectly.)...

"For many bare false witness against him, but their witness agreed not together." Mark 14:56 

WHY? BECAUSE THEIR WITNESSES WERE FALSE. THEY PRE-ASSUMED, OR PRESUMED.

As believers, we should be careful not to bear false witness against thy neighbor. Remember... 

"A man that beareth false witness against his neighbour is a maul, and a sword, and a sharp arrow." Proverbs 25:18 

"Without natural affection, trucebreakers, false accusers, incontinent, fierce, despisers of those that are good." II Timothy 3:3 

"The aged women likewise, that they be in behaviour as becometh holiness, not false accusers, not given to much wine, teachers of good things…." Titus 2:3

NOT EVEN THE ANGELS BRING RAILING ACCUSATIONS AGAINST WICKED SINNERS, WHEN THEY KNOW THE ACCUSATIONS ARE TRUE!

"But chiefly them that walk after the flesh in the lust of uncleanness, and despise government. Presumptuous are they, selfwilled, they are not afraid to speak evil of dignities. Whereas angels, which are greater in power and might, bring not railing accusation against them before the Lord." II Peter 2:10 and 11

NOT EVEN SINLESS ANGELS BRING RAILING ACCUSATIONS AGAINST THE WICKED DEVIL FOR WHAT THEY KNOW IS TRUE!

"Yet Michael the archangel, when contending with the devil he disputed about the body of Moses, durst not bring against him a railing accusation, but said, The Lord rebuke thee." Jude 9 

ZACCHAEUS REPENTED OF FALSE ACCUSATIONS…

"And Zacchaeus stood, and said unto the Lord; Behold, Lord, the half of my goods I give to the poor; and if I have taken any thing from any man by false accusation, I restore him fourfold." Luke 19:8

JOHN THE BAPTIST COMMANDED THE SOLDIERS NOT TO FALSELY ACCUSE… 

"And the soldiers likewise demanded of him, saying, And what shall we do? And he said unto them, Do violence to no man, neither accuse any falsely; and be content with your wages." Luke 3:14 

The best policy is…

UNLESS WE ARE 1000% CERTAIN THAT A SINNER HAS COMMITTED A SIN, OR THAT A MAN IS LOST, OR THAT A WOMAN IS A WHORE, ETC..., YOU ARE IN SIN TO ACCUSE THEM FALSELY. IF THEY ADMIT TO THEIR SIN, THEN, LET HER FLY!

Pastor Bob
Categories: None
/